Garden Foundling - Sunflower
Submitted by

David Trammel

on Sat, 07/06/2019 - 08:14
I have a habit of letting unidentified and unexpected plants to continue to grow in my garden or around my home. Sometimes they surprise me.
I had one such plant crop up in my front flower bed. The landlord had planted roses last year, but either the heavy rains or something else has prevented them from growing back. What did sprout was a tall broad leaved plant I thought was a weed. I was just about to pull it up when the large buds on it started to open.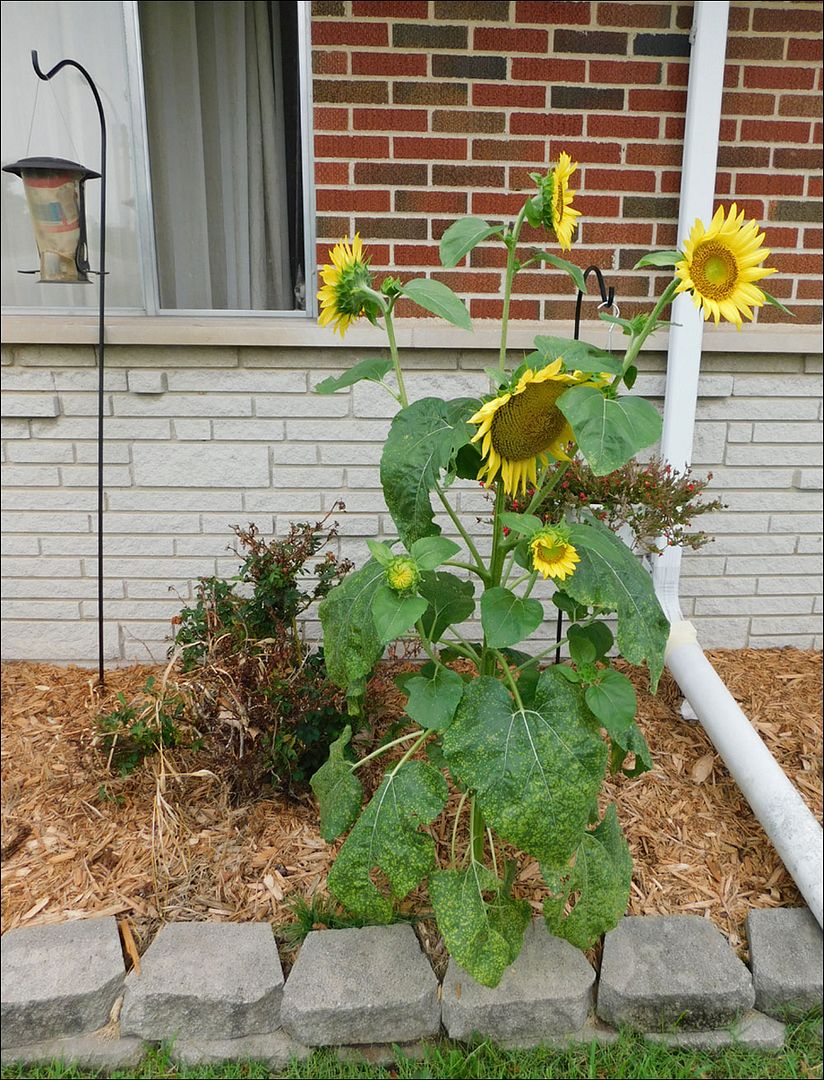 Guess I won't be pulling it up, lol.
My best guess is that the seed came from the bird feeder I have nearby. I had it topped for the Winter. I remember that among the seeds in it were sunflower seeds. Somehow one got out to the edge of the bed and found ideal conditions to grow.
Here is one of the buds just opening up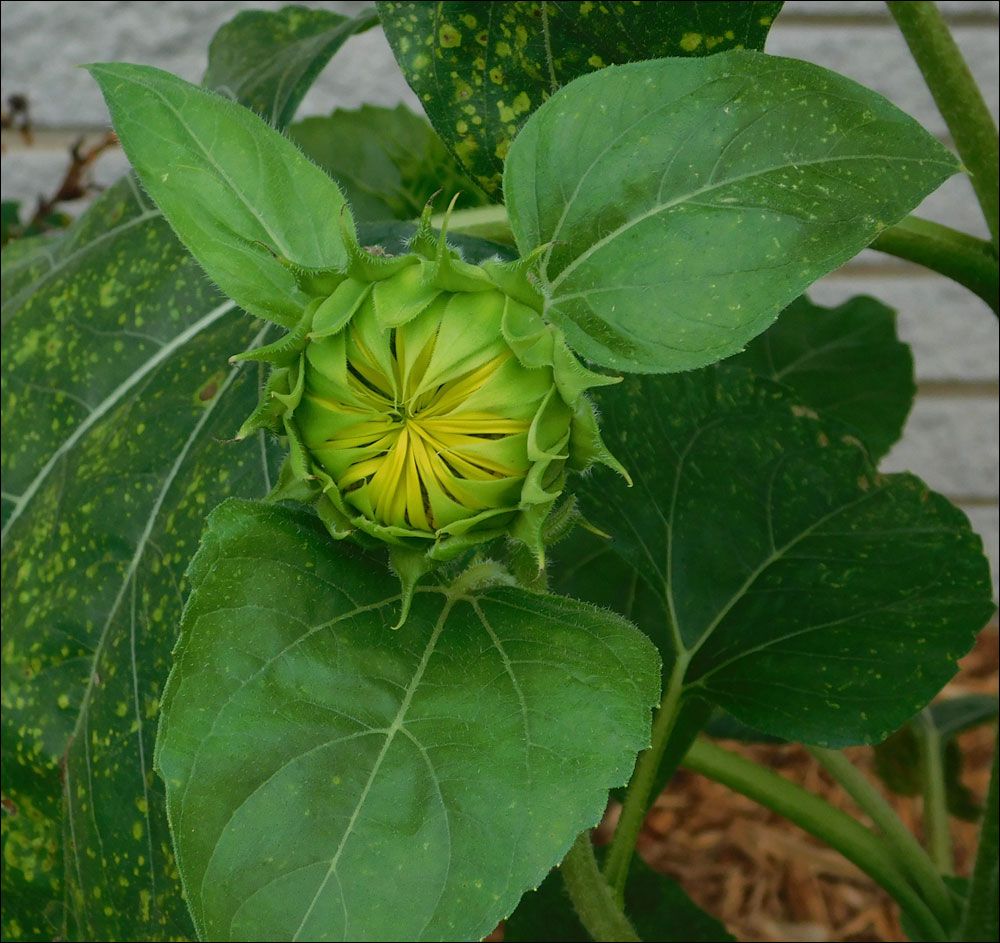 I have in the past planted some of the towering Mongolian Giants, but this is a much better size for my garden. I've decided to keep it watered and feed, so that later I can harvest seeds.
Here's one flower as it opens.
And more at full bloom.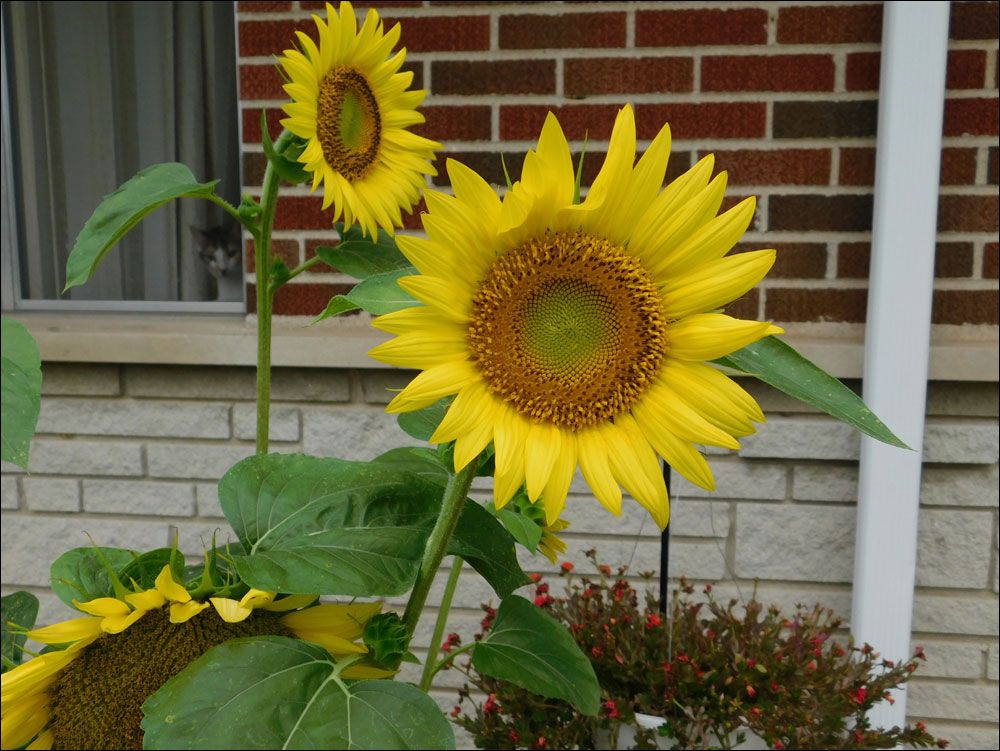 Its interesting how the little stems ripen from the outside, in.
Not sure if I will get any food value out of the seeds, but I will harvest some to save and plant next year.
BTW, one of my foster cats was watching while I took photos. That her in the window.