Fall Planting of Kale and Mustard Greens
Submitted by

David Trammel

on Sun, 07/29/2018 - 17:14
ClareBroommaker said in said in my Tiny Flowers, Tiny Bees thread:
"Many mustard family plants do well started from seed in mid-summer for a fall harvest. I think my mother always grew kale for autumn, rather than for spring or summer. Maybe your kale seed can sprout right away. I know I plan to sprinkle some mustard greens (Florida Broadleaf is my easy cleaning favorite) for fall this year. They grow much cleaner for me in fall-- no mildew problems as in spring."
She was pointing out the many seed pods in this photo: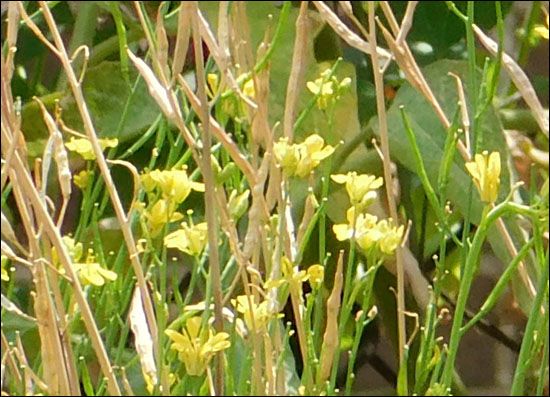 Since I have 6 two gallon planters with kale and mustard greens in flowers. I decided to try her suggestion for a Fall harvest of both plants.
I cleaned out the old plants in 4 planters, keeping the old drier seed pods on stalks. I kept them separate and I am going to plant the seeds that were in each planter, in that planter, so that any earlier seed fall, won't be outliers once the new seeds sprout.
Here is one cleaned planter with seed pods.
(picture of my toes thrown in for free)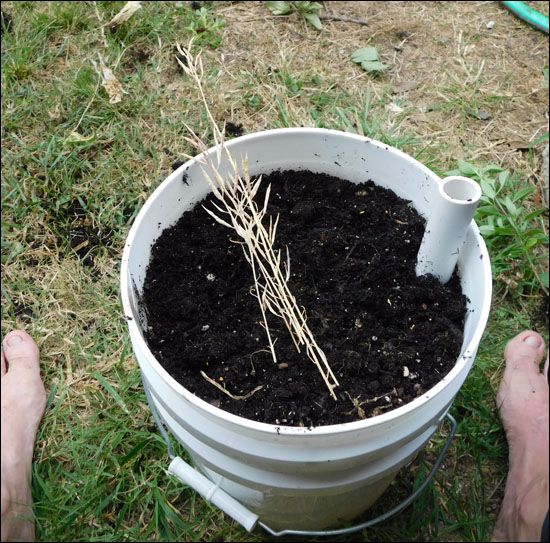 There are about 40 or so seed pods, normally way more than you would want to seed in such a small planter BUT, given my experimentation with micro greens, I think I will use them all, and wait until the seeds sprout. I'll let them go to about micro green height, then harvest all but 3-4 plants. Those I'll let grow to maturity.
Here are the seeds in the planter with the empty seed pods thrown in as future organic compost: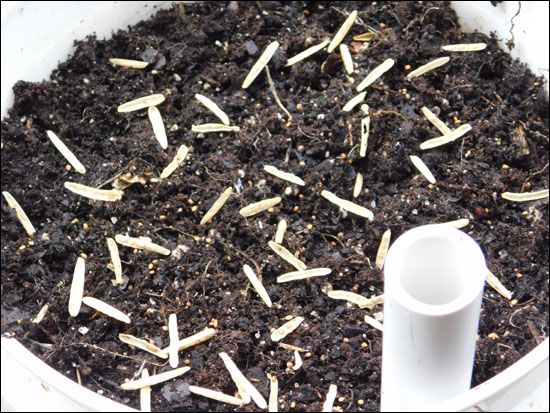 Since I had problems with surface sowing in my micro green flat, I took a moment and lightly stirred the soil, hoping this gets some of the seeds deeper.
Here's the new planters: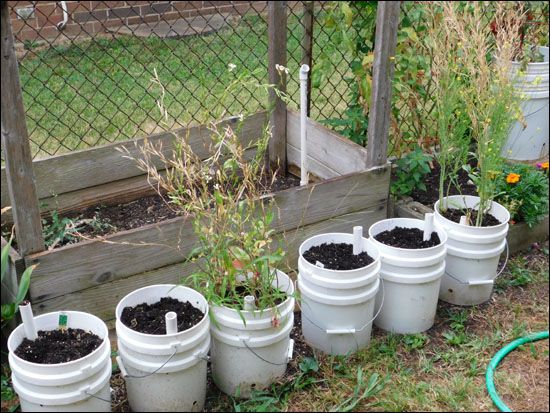 I'll post pictures when they sprout.