This Year's Onions
Submitted by

David Trammel

on Sat, 06/22/2019 - 18:48
Not sure if its all the rain, that has compacted the soil and exposed the bulbs, but the onions which grew from last year's onion sets that didn't start, look like this.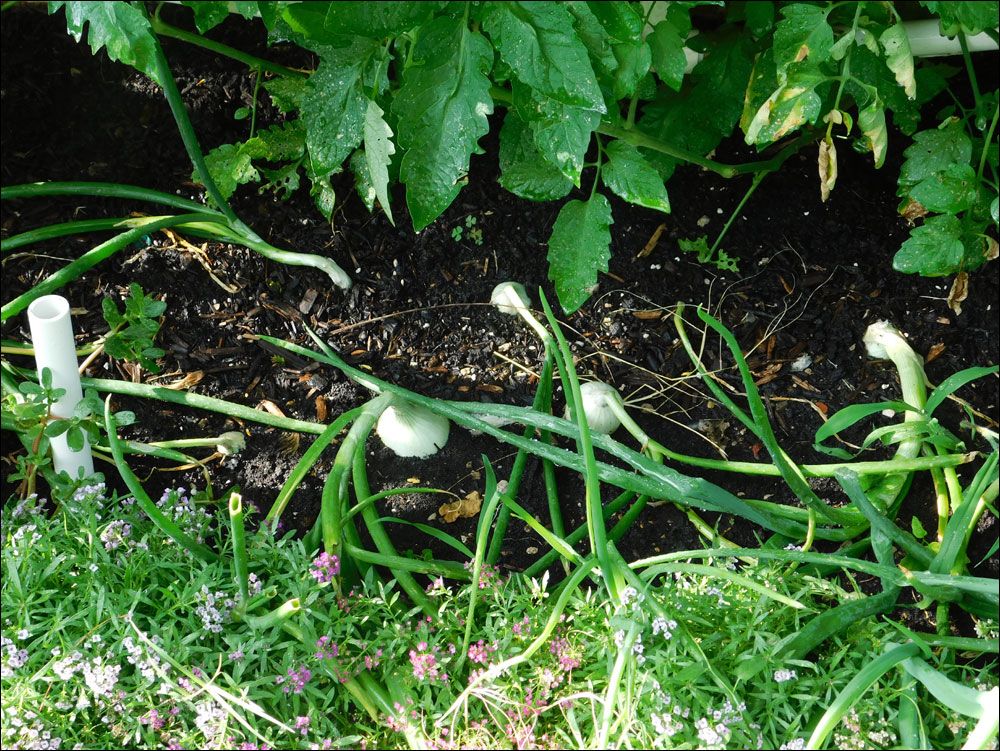 They are getting a good size too. The Australian Browns I planted are tall but I don't know if they are bulbing out yet. I should dig around one or two and check, but its still too wet.
One of them for some reason decided its time to flower and I got this beautiful picture.