Geodesic Domes As A Green House Design
Submitted by

David Trammel

on Tue, 08/13/2019 - 08:42
I was surfing around and ran across an ad/article about a backyard patio addition, a clear geodesic dome. Here's a pic of it.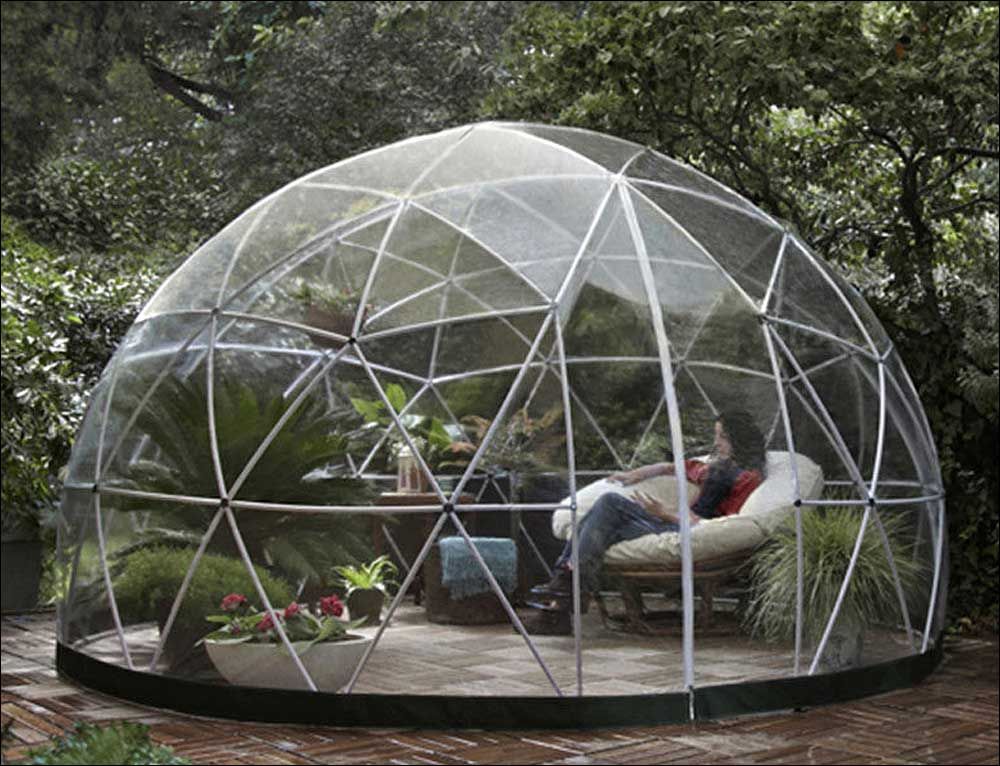 Neat toy, but what got my attention was this quote: "And during the winter months this greenhouse will require 40 percent less heat than your average greenhouse because the geodesic shape helps keep it warm."
The ad at Amazon elaborated:
MAXIMUM SOLAR GAIN - Sunlight is always transmitted at right angles throughout the day for four seasons. Please allow up to 3 weeks for the wrinkles to dissipate in the igloo cover.
OPTIMAL AIR FLOW- Excellent air flow is maintained even in warm, still weather conditions. The heat inside is distributed evenly at all points.
UNIFORM TEMPERATURE- The geodesic dome form is superior to conventional shaped rooms in sustaining better airflow and a uniform temperature inside.
WIND AND SNOW RESISTANCE- The geodesic form of the dome allows for the most robust design possible to withstand the strong wind (up to 31 mi/h) or lying snow conditions (max. 90 lbs).
Now I plan on a green house in my backyard, but plan on attaching it to the South face of my workshop/office and having a deep concrete wall on its backside (North Side), which will be painted black for Winter (but with white covers for Summer) because I want to maximize the use of the square footage of the yard. In a bigger area and where you had less that ideal South facing, something like a domed greenhouse might make sense.
Unfortunately this unit doesn't appear to be well made for the over a thousand dollars price tag, from some of the comments.
What I did find in the related items list was a kit of the hubs to built domes:
Price is around $160US and allows customizable sizing. Figuring out a way to cover the panels in transparent plastic might be a chore but doable. Hub also has a PDF that explains how to use their kit.
The manual is a good tutorial on basic dome building too.