Animal Therapy For An Injured Cat
Submitted by

David Trammel

on Tue, 08/06/2019 - 16:43
I thought I'd ask this to those here first.
I currently work as a volunteer and foster parent for a dog and cat shelter here in St Louis. Because I have a quiet house and can keep a schedule, I've been working with some of their shy and scared animals (just cats), getting them social before being up for adoption. Just had my first foster adopted today.
Now I have a new cat coming to my home this weekend. Meet Friday.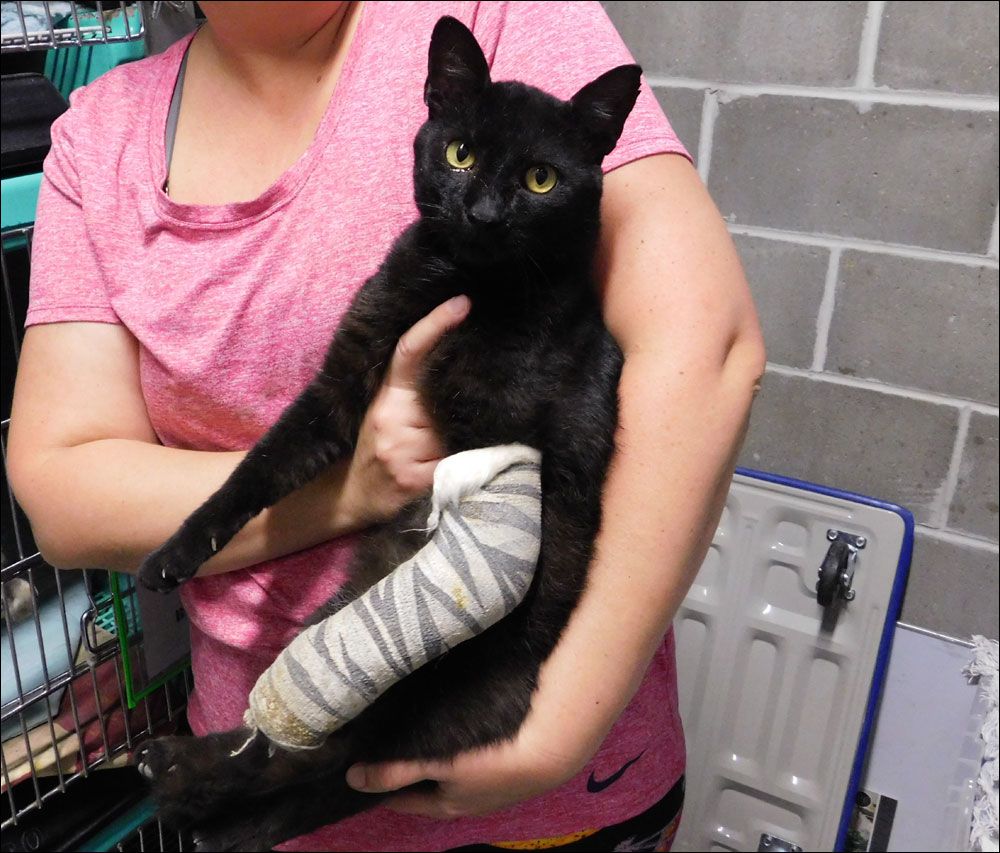 He came from a shelter in southern Missouri with a wound to his front leg (perhaps a bullet) last month. We got him patched up and a cast on that leg. The cast is now off and I'm thinking about fostering him.
He's going to need some physical therapy. The injured leg has healed but his time in a cast has weakened it. He still walks around with it held up and puts no weight on it. I did a short internet search but came up short on ideas for how to get him to exercise it. Any experience or ideas?