Posted on:

27 March 2019

By:

David Trammel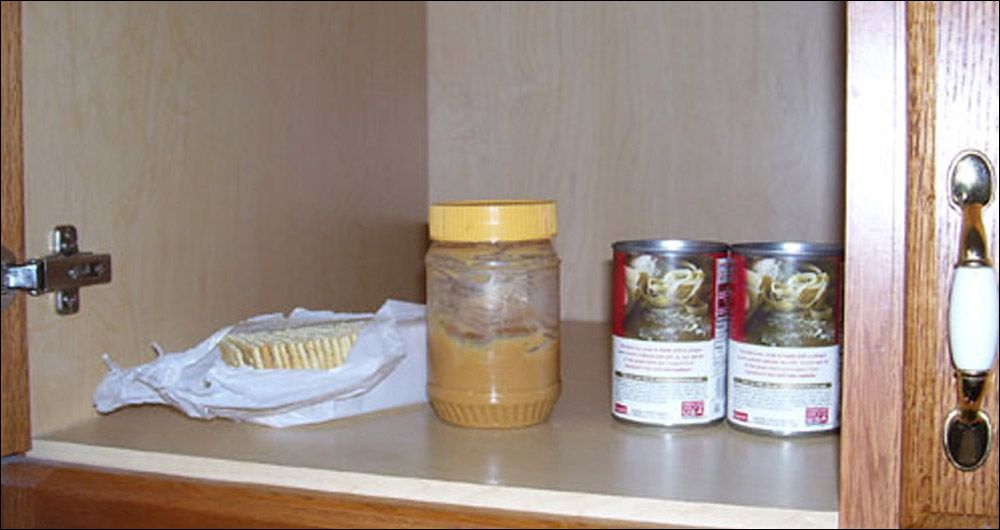 (With the start of the Spring gardening season, its time to talk about food.)
Is that what your cupboard looks like?
Ok so you might not be this bad BUT most of us are woefully short on our stored food supply. We hit the fast food place on the way home for dinner, or stop in at the grocery and buy today's lunch on the way into work. We never plan our meals in advance, but simply stare into the open refrigerator and see what strikes us as good tonight.
Changing that is your first step along the Circles of Green Wizardry.
Now you will certainly ask, why should I stock up on food when there are grocery stores just 10 minutes away? Restaurants on every street corner. If you are like me, a resident of the First World, its not like we have no options to feed ourselves at a moments notice. Why then put away food?
All you need to do to answer that is consider the Winter and the huge snowstorms that seem to happen more and more today. Or the pounding rain storms that lasts for days. Or heat waves that risk serious burns just touching the door of your auto. And that's just regular weather. Don't forget the super storms like Hurricane Sandy that pounded the East Coast in 2012. People were stuck inside for days, unable to get out. Others had their ability to just jot down to the supermarket curtailed when there was no power to run the cash registers or there just wasn't a store there anymore.
Shall we not laugh at New York Yuppies seeking power from electric sockets around trees at buildings put in for Christmas decorations desperate to charge their cell phones and lap tops. Lest we do, imagine we wouldn't do the same, faced with similar circumstances?
Its going to be a nasty fact of Life as we move into the future of the Long Descent. Supply disruptions, weather emergencies and maybe even civil unrest. And that doesn't even consider just something as basic as you losing your job.